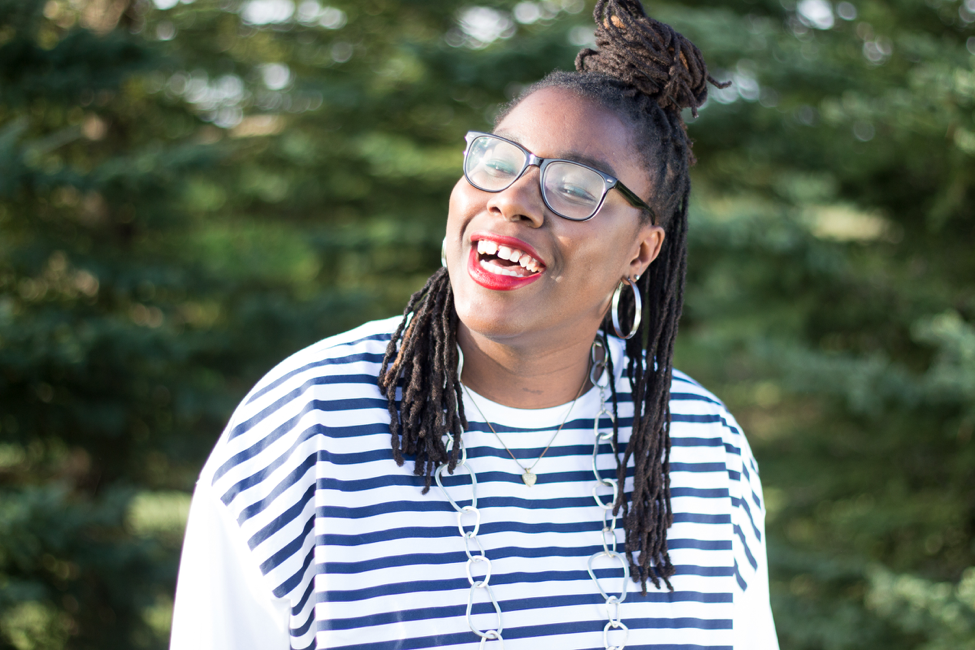 Wakanda Forever! That's my default greeting for the rest of 2018, and it speaks to a few things – first my love for all things Black Panther, but also my love for the superhero world and the multi-faceted conversations that surround the world of superheroes and comic-books-turned-movies era that we get to live in.
This is part of my authentic self. I'm a young, black woman who's always got an ear to news, spirituality, the Blerd universe (black + nerd for those who don't know) and tools for adulting and achieving my goals.
This is the authentic part of me that I use to organize the stories I tell and information I share. It took some years to accept that my success wasn't in changing the core of who I am, but learning more about it and pulling out the gems that help me to navigate the world.
Knowing yourself is an essential first step and ongoing course of action when creating a brand and deciding how you are going to communicate information. Here are some tips that have helped me to navigate being myself and the beginnings of building a brand:
Discover who you are and lean into it
This first tip is simple – there are things that are going to resonate with you and not others. Find those things and lean into them.
It's been done before, but not by you.
With over seven billion people on the planet and however many people existed before that, it's a sure bet that some version of an idea you have existed before now, but don't let that stop you. Since I was a kid, I've wanted to be a storyteller, first as an artistic performer- an actor or singer, and then as an English or history teacher and finally as a reporter in the vein of one of my favourite comic-book characters, Lois Lane. Relating information has always been part of what I like to do, and for many years I wanted to do a radio show, which then evolved into a podcast show. I gave up on the idea several times because it felt like everyone and their grandma was starting a podcast, advertising it on Twitter and discussing many topics I was interested in talking about on a show. I know that I always got stuck on that and just not wanting to do anything, but there's only one of you, and only you can tell your story in the way it needs to be told. Today, I'm working on my podcast!
Consistency is key. Yes, it's true.
You've undoubtedly heard it before, but whatever you're going to do, do it with consistency. Authenticity is word we like to throw around with hashtags or one-off blog posts, but that kind of "Brand Authentic" doesn't often work.  For those who make their authentic work and thrive for their brand, it is because of their consistency in messaging and presence. When I think consistent, I think of Black Girl Nerds, their good morning tweets, and starting and engagement in Blerd conversations. I think of ChescaLeigh, and I think of my very own mentor, Pauleanna Reid.
There's a lot voices in the world and in everything that I've learned while studying brands over the past year, it is that the consistent voices are the ones that gather followings and can share and promote more conversations.
For me, breaking into "Brand Authentic" means the development of a new podcast. This show, hosted by yours truly, is designed for the news-curious, spiritual-leaning, millennials who are figuring life out. Follow me on Instagram at @raqlionchaser to keep up with my next step in breaking into Brand Authentic and I hope to hear about your journey's as well!
Raquel Russell is a writer and digital content creator. A proud alumnus of the New Girl on The Block Program, Raquel uses her writing and communications skills as part of the University of Toronto Scarborough's Communications team where she helps report campus news. Follow and shoot Raquel a message on Instagram and Twitter @raqlionchaser.