Incorporating eye-catching graphics when creating a social media presence is important, especially for visual platforms such as Instagram and Pinterest. Whether you're starting a business, a blog or a theme for your personal social media account, graphics should be unique and on-brand, without the stress of finding the funds or skills to get it done.
Finding a graphic designer who understands your vision and budget may be hard to come by and some of us just aren't patient or Photoshop savvy enough to attempt to master it on our own. Luckily, there are several companies who have created websites and apps that make all of us feel like professional graphic designers by providing templates, royalty-free pictures, texts, shapes and so much more.
2 FREE must use platforms to design your graphics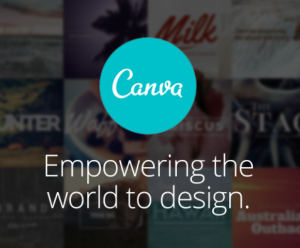 1. Canva
Canva is a great tool to use to create personalized graphics. Their array of templates is a one stop shop for practically any industry. With Canva, you have the freedom to choose from pre-existing models on their site or upload your own pictures to really create something unique. Canva also allows you to share designs with your team, save your brand colors, and keep an archive of all your designs. Upon signing up for an account, you will automatically receive 1GB of space to store all of your work. .
Besides being a free tool, Canva is easy to use, you don't need experience to be able to design. All you have to do is search through their library, or upload your own photos, then drag and drop each element in your design.
There is a premium version to Canva that gives you more privileges, such as custom fonts, unlimited storage and more template options, but trust me the free version will do you just fine.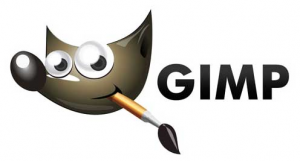 2. Gimp
GIMP can be compared to a platform similar to Photoshop, but the best part about it is that it's free! GIMP can be downloaded onto your computer and if it's not the platform for you at least there are no worries about wasting money; it can be removed just as easily and quickly as it was downloaded. In order to easily use GIMP I would say having a background in graphic design is a plus, but not necessary. If you're just starting out and would like to challenge yourself, there are great step-by-step video tutorials on YouTube that can save you some time.
On GIMP you are creating almost everything on your own–unlike Canva that already has pre-made templates, fonts and colors. With GIMP there is a large community of people who have made brushes, color palettes and patterns that can be downloaded onto to GIMP.
Listed above are two platforms that anyone can use to create graphics, but there are several other options that are available out there. As time goes on, people are creating apps that are making our lives easier, especially for the new entrepreneur. If you know of any other apps that have been a big help in creating graphics, please share in the comment section below, you never know who you could be helping out.

My name is Loreena Gabriel, I'm a recent public relations graduate, blogger and PR intern for New Girl on the Block. I'm passionate about all things music and entertainment and looking to uplift millennials while chasing my dreams of becoming an entertainment publicist.

Latest posts by Loreena Gabriel (see all)