Tis' the season for gift giving! Everybody has a girl boss in their life who is killing it out there in the business world and deserves to be rewarded for their hard work. Show your fellow girl bosses how much you do appreciate them with a thoughtful gift that will be a great asset to their success.
This year's gift guide is perfect for anyone looking to give a little something to a special entrepreneur this season. With the holidays around the corner, we have your back for last minute presents and gift ideas that are in fact, absolutely adorable. Scroll through our top choices!
"The Sun and Her Flowers" by: Rupi Kaur – $15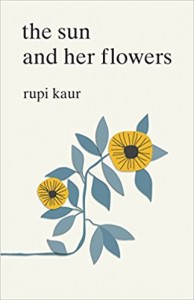 A beautiful story about growing and healing, written in a sequence of poems that teaches your valuable lesson to love yourself and find comfort in your own skin. Recently purchased this gem and have to admit that it is my go-to whenever I am need of some cheering up. 
Clipboard Calendar – $18
Sometimes the giant sized calendars are difficult to find a place for on your wall, which is why this clipboard is the perfect size to have at your next, on your wall or even to carry around with you. This will make sure you stay on top of your tasks throughout the month and is an excellent gift!
Tis' the Season, Candle – $13
Light up your workspace with Bath and Bodyworks' Christmas candle. Sit back and relax as the smell of cedar wood and cinnamon fills the room with holiday spirit. Every entrepreneur needs desk décor, so why not spoil them with a scented treat.
"200 Women Who Will Change the Way You See the World" editor: Geoff Blackwell – $39
A series of interviews with 200 inspiring women from a variety of backgrounds that will surly make a difference in your life. This is the perfect, pick me up for anyone in need of some inspiration to keep on going.
"You do You" by: Sarah Knight – $14
Enter the new year with a completely different mindset than 2017, and learn how to own it in the business world with Sarah Knights motivational novel teaching you the importance of staying true to you.
Portable Charger – $20
Everybody knows a hard working entrepreneur is constantly on their phone setting up meetings or staying connected on the web so why not make it easier for them to stay on the move with a portable charger they can throw in their bag and not have to worry about finding an outlet.
Evernote App. – $12 monthly
This app. that lets you write and store notes in one place that can be accessed anytime, anywhere. – Conveniently, this app allows you to send your notes to everyone on your team!
'Productivity' Notepad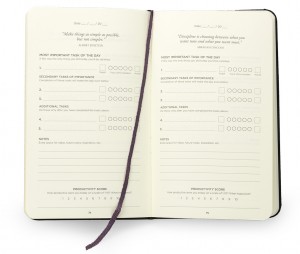 It's always the worst when you're out and about and a flash of ideas rush into your mind and you do not have anything to document it. Get yourself a notepad and carry it around with you everywhere so you can easily jot down notes or if you're on the subway and want to begin organizing a plan for your next project.
Let us know what your favourites are! 

New Girl on the Block is a mentorship program but way sicker than your average. We believe that no woman is an island – we excel when we seek the love, support & guidance of other strong women to help elevate us. Whether you are ready to publish your debut novel, own your own business, move across the globe or climb the ranks to your dream position, we are here to guide and support you every step of the way.