"Find that one thing you enjoy doing, get good at doing it, then make a living doing it professionally."
How often have we heard this preached to us in one form or another? Though it sounds like solid advice, what happens when your passion and expertise lies in more than one area? When you have multiple interests, strengths, and feel drawn to excel in multiple fields?
Well, if you're like me, this article's for you. This article's also for anyone convinced that pursuing multiple passions is the perfect equation for chaos.
Over the years, I've found it challenging having to narrow my dream career to just one —constantly finding myself gravitating towards different interests and opportunities that seem to have no clear connection to one another. Frustrated from feeling like I was doing the whole career selection thing wrong, I started seriously reflecting and asking myself important questions like, "What do I see myself doing? What makes me feel fulfilled? What do I have to offer the world?"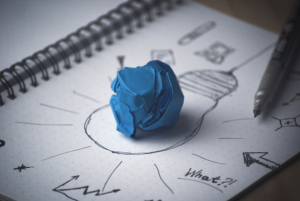 I haven't figured out all the answers. However, asking these questions made me realize my frustrations were stemming from trying to live out my dreams the way society has mapped out the course. Life doesn't often follow that route, though. It's okay to go against the grain, to go down the road less travelled.
I've now managed to shift my perspective. I'm learning to truly trust and follow my heart, and the endless examples of people who've successfully done the same have helped make journeys like mine less rugged. An enthusiasm to pursue multiple passions shouldn't be considered a risk, weakness, loss of focus, or misdirection. Continue asking the necessary questions and trust the process.
Here are 6 guiding steps to fall back on when you find yourself second guessing if you're making the choice that's right for you:
Surround yourself with positive support systems.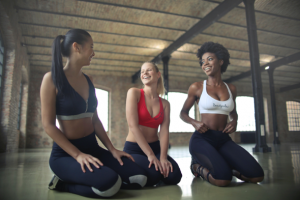 Living out your dreams isn't easy. Constantly being in the company of negative people with a lack of positive supports can make this process more challenging when you're making important life choices. It pays off to dedicate time towards identifying the people you trust will be there to support you best at whatever stage you're at. It can be a family member, friend, teacher, pastor—you name it!
If you don't know who or what your supports look like do your research. Find people who are pursuing careers in the same areas of your interests. Learn from their successes and their failures. Watch interviews, read articles, attend workshops, events, and conferences that'll give you insight and connect you with the people, information, and resources that can equip, aid, and direct you.
Invest in self-care.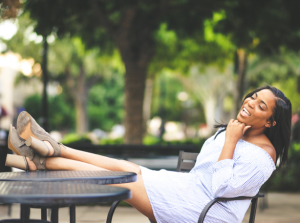 Self-care is vital. It's impossible to build a secure future without looking out for you. While working towards building your dreams, it becomes easy to get caught up in caring for everything and everyone other than yourself. Demanding work schedules and a tonne of responsibilities coming from managing several pursuits can prevent you from crafting out time to take care of you.
What self-care looks like varies from person to person. Whether you choose to do it big or keep it simple, investing in you goes a long way. Remember, abandon any idea in your mind that says self-care is egotistical.
Silence the voices of naysayers.
When you're trying to gain focus and work towards a dream or goal, people seem to voluntarily show up in your life and go out of their way to offer "friendly" advice, share their experiences, or "direct" you…
"Actually, teaching doesn't seem like a field that you'll grow in, you'd make a great realtor, though!" 
*Deep sigh*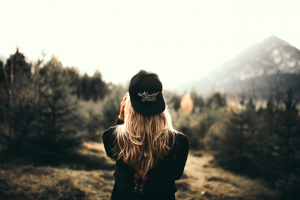 …Thanks, but no thanks!
Too many negative and biased opinions can stop you from attending to your main focus—which is doing what you feel called to do. Whether or not the intention behind someone else's input or advice is good or bad, one thing to be cautious of is how much influence you allow naysayers to have in shaping your choices, decisions, and actions. Seeking advice from anyone who wants to chime in is a big NO, NO, because not everyone has your best interest in mind. Even the ones who do won't know entirely what's ultimately best for you.
Get organized and prioritize.
Knowing where to place your time is crucial. You definitely need to be prepared to multitask, which requires you getting organized. Knowing what's priority on your to-do list will save you from additional stress. There are a lot of great free apps and resources that'll help you get the job done if you use them effectively.
Life happens, but planning ahead will make a difference that gives you a strategic advantage in the long run.
Trust your heart
This is another simple yet very essential step. Many of us know ourselves enough to know when our heart is leading us to act or not act on a thought, belief, or emotion. Our minds can get us into the habit of doubting, trying to make logical decisions to come up with solutions, and understand everything. It's not always easy to remind ourselves to trust our hearts.
Just do it!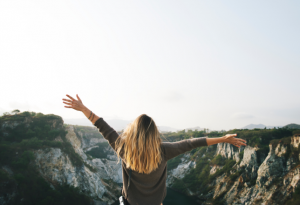 Most of us are familiar with the ever so popular Nike slogan, "Just do it." The act of just doing sounds simple—however, the process isn't quite so, if you know what I mean. Things like doubt, uncertainty, and fear can get in the way of progress. There'll be times when you don't feel ready, but it's just a matter of following through with the first step and moving forward from there. 
There's no solid blueprint or error-proof formula that I can share to get you from point A to point B, and that's okay. It's okay to not know, and it's okay to make mistakes along the way, as long as you don't allow the fear of moving forward to stop you from reaching your goals.
Latest posts by Monah Water (see all)