All transitions begin with rebranding. Maybe you are leaving your corporate job to launch your own business. Or perhaps you've decided to invest in your side-hustle and lay the foundation for a solid business model. In all of these cases, your goal is to be taken seriously in your re-invented brand identity.
Engaging content that makes the reader nod his/her head and whisper "yes" in agreement, persuasive language and consistently sharable messaging are all ways for you to draw your audience in.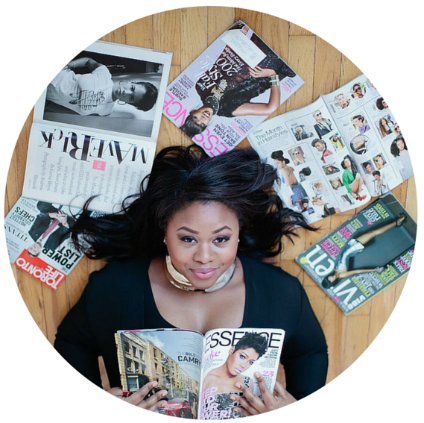 I'm Safia
I will be your Visibility Specialist + Brand Content Strategist. Using the power of great content, I have propelled entrepreneurs to the forefront of various industries, including: Olympians & Pro­‐Athletes, Real Estate Professionals, Motivational Speakers, Artists and Educators. I have worked with them to discover their brand story, garner media coverage and book speaking engagements.
I have secured coverage for clients in major North American media outlets, including: CBC News & Radio, Rogers Television, Metro Newspaper, NecoleBitchie.com, ByBlacks.com, Brampton Guardian, SHARE Newspaper and more.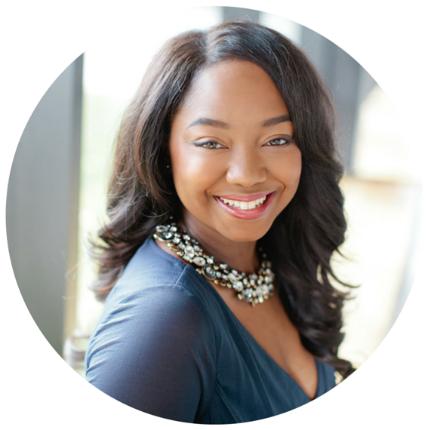 I'm Pauleanna
I will be your Brand Architect + Mentor. Using the power of strategic planning and experience, I have crafted a nationally recognized empire of my own and if you follow my advice, I can do the exact same for you. Learn more about my personal brand here.
Mentorship includes: Weekly Skype calls, occasional field trips (I have been known to fly my top students on international business trips with me), full access to my network, unlimited resources and of course a safe, non-judgemental and fun environment to learn.
Don't believe us? We have a 99% success rate. We aren't just shaping women and girls, we are raising queens and we want to celebrate your brilliance and excellence.
Pauleanna has been awesome to work with as I build the foundation of achieving my dreams.
As a creative it's easy to overestimate the ease it takes in launching a business. However, Pauleanna has provided me with tools and guidance on how to break down my big goals to achievable sizes, build new ones, and further expand my way of thinking in what I can accomplish in my business. With her help, Pauleanna has helped me remain accountable and continues to challenge me to grow.
Alyestal Hamilton | Poet | Speaker | Word Houdini
Safia has been great assisting me in every aspect of creating my brand!
Safia has been especially exceptional with bringing my brand to life with her great writing. She created all my website content for my personal and business brand. I love working with her and I can't wait to do more work in the near future together.
Daphanie Kennedy, Pro-Athlete, Speaker & Entrepreneur
Pauleanna is truly caring and supportive mentor!
Pauleanna is truly caring and supportive mentor she takes you under her wing providing you with the right contact, tools and resources of information to achieve your dream. She will keep you accountable to your goals, push you beyond your limits, and challenge you to dig deep within yourself so you can blossom to your full potential. Pauleanna is a great mentor, supporter, cheerleader, coach, and friend. I truly recommend anyone that wants to be fly in life, to take part of her mentoring program.
Shakira Rouse, Founder Of Special Compass
I would recommend Safia to anyone looking to create a professional bio
I came to Safia when I was creating my website and realized I needed a bio. Safia created an amazing biography that captured exactly all the details I was looking for. I would recommend Safia to anyone looking to create a professional bio that resonates with who you and your brand are.
Cassandra Campbell, Makeup Artist & Entrepreneur
We are committed to providing you with the tools, resources and connections you'll need to take your dreams to new heights. We are the sincere, loving sisterfriends in your corner who will hold you accountable and give you our unfiltered opinions on all things to get your brand and/or business off the ground. If you are ready to take the step, we are excited to begin this journey with you – trust us, it will be worth it!
To get started please complete our assessment form below so we can gain further insight into your obstacles.
Please note: You may choose between on-going mentorship or select an A la Carte service to meet your needs.
The following available services will help lay the foundation for your personal brand by tapping into what makes you, uniquely you and convey it to your target audience.